Pooper Scooper Services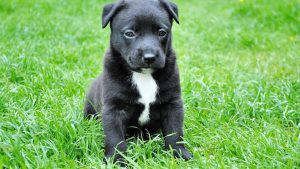 Bark-Yard Bomb Squad is San Antonio's Best Pooper Scooper Service
Let's face it…most dog owners do not enjoy picking up after their pets. No matter the reason you hire Bark-Yard Bomb Squad, we are at your service to eliminate this smelly chore so your family is able to enjoy a cleaner, safer lawn. Our goal is to accommodate your specific needs so we offer weekly and twice-weekly service, and you can hire us to clean up for those special outdoor events in your life.


Bark-Yard Bomb Squad makes it easy to start your service
Simply click here to sign up for our service or call us at ‌210-277-9122.


What to Expect
A Bark-Yard Bomb Squad technician will arrive at your home on your scheduled service day, and you do not have to be home. Our technician will walk your yard, and collect the dog poop in a scooping receptacle lined with a fresh waste bag. The waste bag is placed inside another bag and is deposited in your garbage can. If your can is not available, please request our regular haul-away service.

Once complete, we leave a door tag so you know we've cleaned your yard (even when you're not at home).


Dogs Keep Getting Out of Your Yard?
If your dog escapes the yard easily, Bark-Yard Bomb Squad can install an underground fencing system to help eliminate those disappearing acts.


Is the Smell Overwhelming?
Bark-Yard Bomb Squad understands that the smell of dog waste can sometimes affect other areas of your yard including decks and patios. We offer deodorizing services to help eliminate the scent your dogs leave behind.

Our deodorizing service is safe for pets and people.


How to Get Started
To get started with any of our services, please click here to sign up or give us a call at ‌210-277-9122.